I was:
1. Singing on top of the hill *sound of music*.
2. Kissing the grass, plants, flowers, and strawberries *muakz*.
3. Eating steamboat in a very cold weather *yum yum*.
4. Eating fried mushroom in the pasar malam.
5. Eating ice cream in the midnight.
6. Drinking fresh milk for breakfast.
7. Plucking flowers and strawberries in the farm.
8. Showering with hot water in the bathroom *bahagia*.
9. Gambling on the bed and I had loss RM30 in 3 hours time, darn bad luck *sob sob*.
10. Buying souvenirs for myself and friends *bankrupt*.
11. Hunting for the cheap and nice vegetable in the multicrops market.
12. Glad to have a tremendous trip with my family *hugz*.
4. Agro-Technology Park Mardi
Deng, where got such beautiful flowers at the roadside one?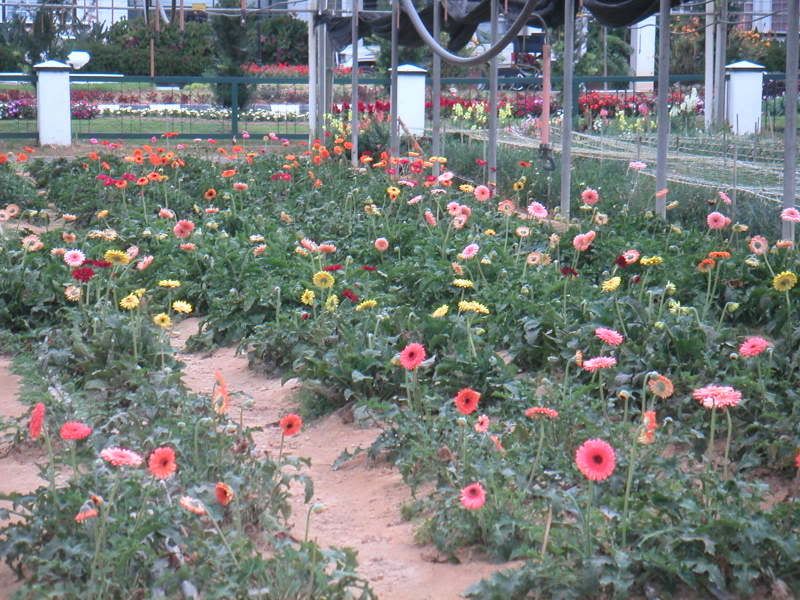 A yard that occupied with colourful sun flower, only RM3.50 for 1 dozen... :)
My brother and my sis in law together with the golden flower, which hanging on the roof...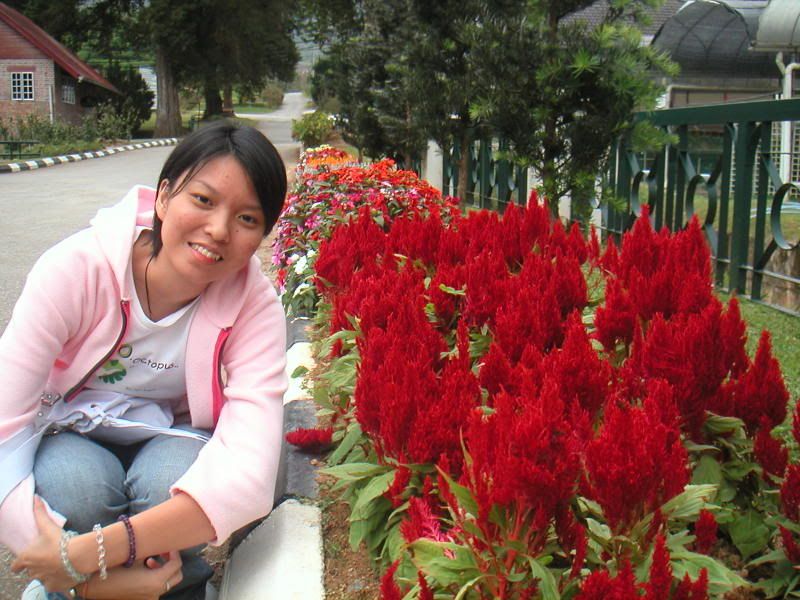 A bunch of red furry flowers with a pinky...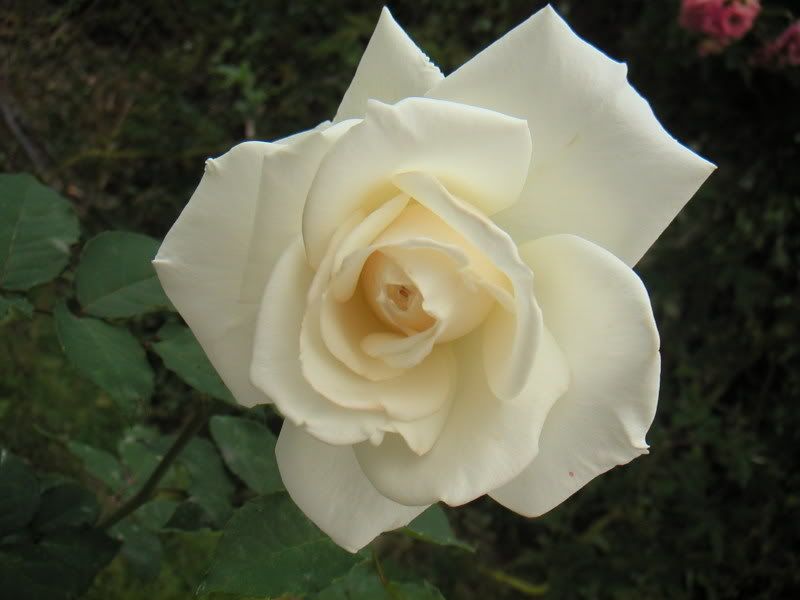 You can see a huge white colour rose in MARDI, so nice, so clean, so clear, so beautiful...
Red colour flower for sale, 1 for RM7.00...